Iran Cities and Villages
30 May 2018
BY

modir modir
Kashan City of roses
Due to numbers of beautiful sights, traditional houses and ancient monuments in Kashan, lots of international tourists consider visiting the city while traveling to Iran.
Traditionally, the city has been well-known for its production of silk, carpet, rosewater, and potteries. The city is a fast-growing and developed one, so there are lots of new streets and residential areas under construction. Kashan is located on the south of Tehran in about 250 Km via Persian Gulf Highway. It has a population of 250,000.
The city is approximately 940 m above sea level. It has a dry weather with extremely hot summers and very cold winters.
Kashan were the original inhabitants of the city, dating back to 9,000 years ago. Currently, the word Kashi (Tile) comes from the name of the city because the city was a major center of tile production.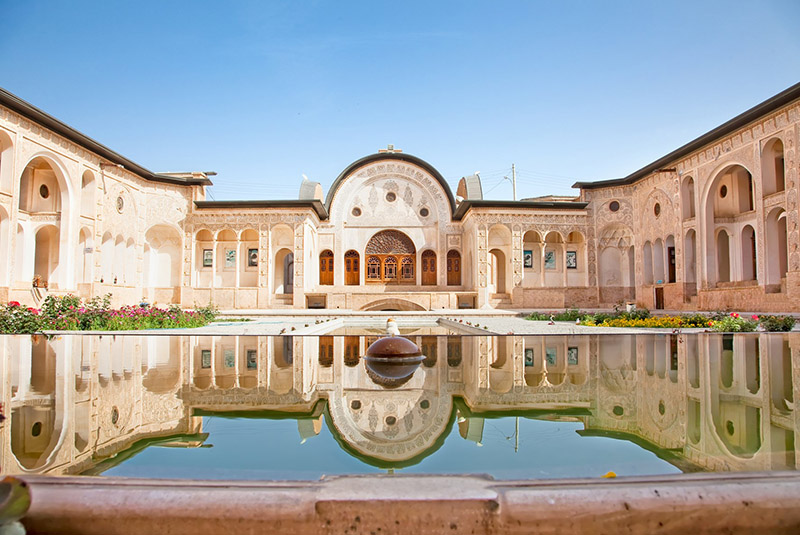 One of the most significant and historical site to visit in Kashan is Sialk Hill which is the remaining of an ancient city. The oldest settlement in Sialk dates back to more than 7000 years ago with the oldest ziggurat in the world, dating back to the 3rd millennium BC.
There are some historical houses in Kashan which date back to the Qajar era. Three of those are open to the public; Boroujerdi ha, Tabatabaie ha and Abbasian. The good news is that some of these houses are now turned to traditional hotels, so you can enjoy more of your visit by experiencing the local lifestyle in the city.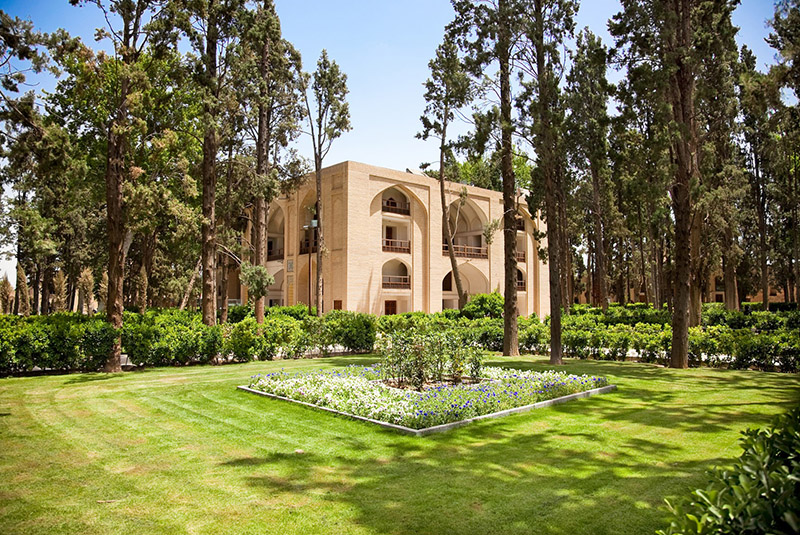 Agha Bozorg Mosque and school, Kashan Bazaar (Especially the Amin-o-dowleh timcheh at the end of Bazaar with a wonderful eye-catching ceiling) and Fin Garden worth visiting when you are in the city. All these places have a history of about 300 years.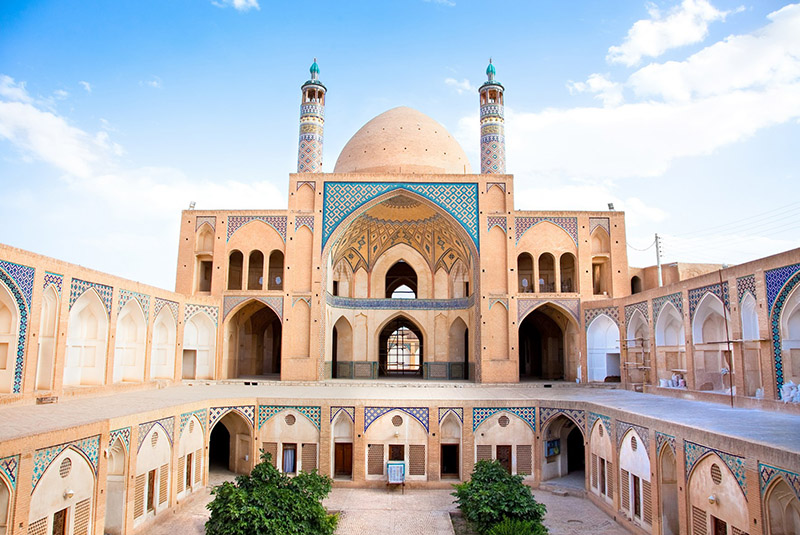 If you have time to go around the city, there are some other valuable attractions to visit. For instance, Niasar Fire Temple and Mithra Temple, Noosh Abad Underground City which is located in about 5km north of Kashan and was a hideout for the inhabitants to protect themselves from Arab invaders.
Just like most of the cities in Iran, Kashan has also some traditional cuisine; Meat and beans stew, White beans Abgoosht, Koofteh Somagh, Tas Kebab and Chelo Dizi are the special meals of Kashan and cannot be found in other cities. So, don't forget to try them when you travel to Kashan!