Iran Cities and Villages
30 May 2018
BY

modir modir
Hamadan travel guide and Top tourist attractions in Hamadan
Hamadan (in old Persian: Hagmetana or Ecbatana) is one of the oldest continually inhabited towns in Iran. It is believed that the city was occupied by the Assyrians in 1100 BCE.
Hamadan is the center of civilization and the capital city of different dynasties through the history of Iran. The city was founded by the Medes. It was mentioned in the biblical book of Ezra as the place where a scroll was found in which King Darius gave permission to Jews to rebuild the temple in Jerusalem.
Unfortunately, most part of the ancient Ecbatana is ruined and there are only two hills remained to visit. The first one is Hagmatana Hill, with ruins of the walls and ramparts of the Median and Achaemenid periods.
This hill is located in Ekbatan Street. The other one is Mosalla Hill (which is a park now), situated in the east of Ayatollah Mofatteh Avenue, which is believed to be the ancient site of an Anahita Temple.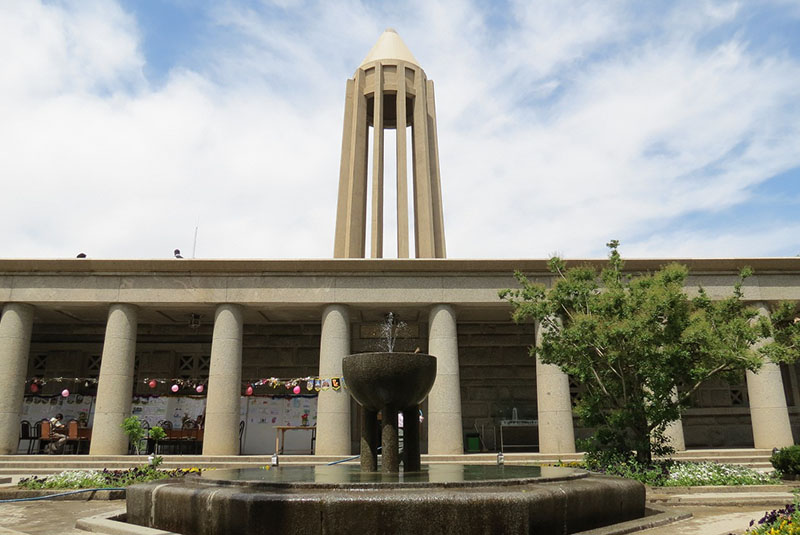 Hamadan is located at the foot of Mount Alvand, in an altitude of 1,829 meters (6000 ft.) above sea level. It is 400 km to the southwest of Tehran by road via Qazvin. The weather is mild and delightful in summers, and cold in winters. Rainy seasons in the region are early spring and late autumn.
Top tourist attractions in Hamadan
There are lots of sites worth visiting when traveling to Hamadan. The most popular ones are Avicenna Mausoleum and Museum (Ibn-e Sina Tomb), Mausoleum of Baba Taher (Tomb of Baba Taher), Ali Sadr Cave, Ganjnameh Inscriptions, Tomb of Esther and Mordechai, Hegmataneh Hill, Gonbad Alavian, Shir Sangi (Stony Lion), Tepe Nush-e Jan.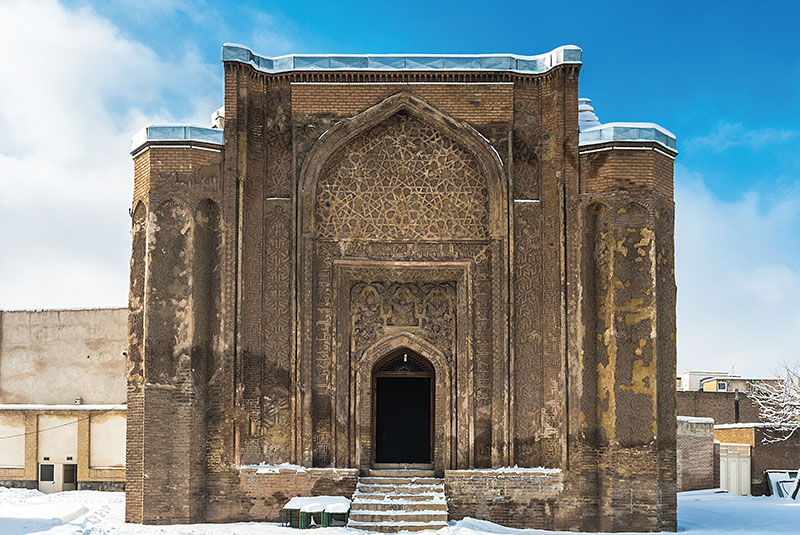 If you are interested in adventure trips and mountain climbing, Hamadan has great access to Alvand's peak with 3575 meters' height. There is a shelter named "Meidan Mishan" in the middle of the way to the peak, in which you can stay and spend a night.
To take a souvenir from Hamadan, you can take an earthenware piece which is the most famous and popular item of the city. Some of the earthenware-work has beautiful Iranian patterns.
Hamadan local food
The same as all cities in Iran, Hamadan also has different types of local foods. Some of them are Ashe Gojeh (Tomato soup), Ashe Khoshkbar (Nuts soup), Kaleh Joosh (a type of soup with meatballs, mint, kashk and walnut) and Koofteh Hamadani (Meatball with split pea).
There are several hotels in the city and nearby, most of them are in modern style.