Kerman metropolis city is the capital city of the vastest province of Iran with the same name of Kerman.
This big city is located in the southern part of the central Iranian desert, Dasht-e Lūt. It has 634, 132 population and is the ninth city of Iran by its population and one of the fifth historical city of the country. It is high altitude (1,749 meters) above sea level, surrounding by mountains in the north and east makes its climate so moderate in the summertime.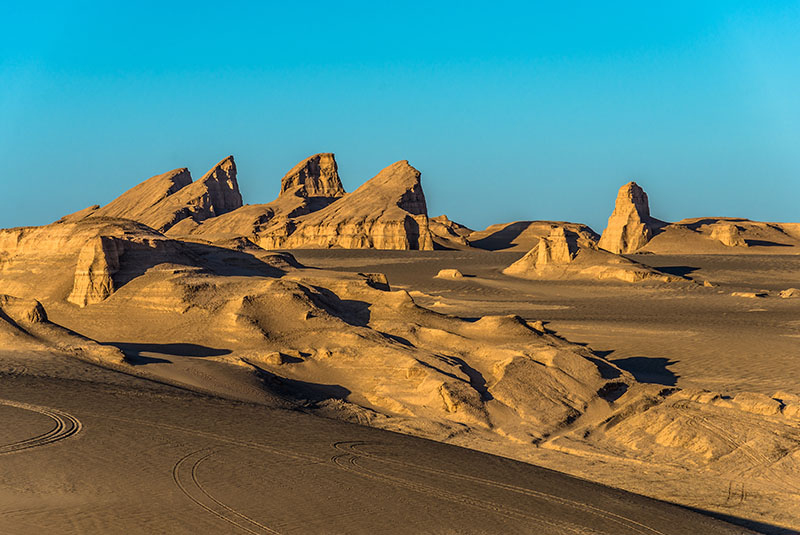 Ardeshir Castel and Dokhtar Castle's ruins which are remained from the Sasanian Empire, in the 3rd century AD, shows that Kerman has a very old and rich history. According to Herodotus, Kermania is one of the twelve tribes of Iran, and Satrapi of the fourteenth (Dara) includes the province of Kerman.
In the era of Dariush Kabir, the name of Kerman has come from the Achaemenid sub-provinces, and in the inscription of the Shosh monument, there is a word name of a tree that were used to build the buildings and the place which Kerman was mentioned as its origin.
In the Islamic period and in the period from 21 to 24 AH, Kerman was always attacked by the Arabs and after that time this city was the capital city of many dynasties. Most of the monuments related to Zandiyeh dynasty when after the fall of Shiraz by Qajar Aqa Mohammad Khan, Lotf Ali Khan Zand went to Kerman and made the city his capital.
Today Besides its, historical and touristic special position in the country, it is one of the important industrial hubs in the country. Kerman province has five entries registered at the UNESCO World Heritage List and ranked first in Iran. So it is worthy to visit this wonderland in your travel to Iran.
Top tourist attractions in Kerman
Some of historical attractions of Kerman province are: Ganjali Khan Mosque,Ganjali Khan Caravanserai, Ganjali Khan square,Shazdeh Garden, Jabalieh Dome, Shah Nimatullah Wali holy shrine,Rayen Castle, Kerman's Grand Bazaar, Museum of Zoroastrians,... and beside all these you could visit some natural attractions in Kerman such as Lut desert, Mount Hazaran (The fourth highest mountain in Iran and the highest peak in the south of the country with 4501 meters altitude), Rayen waterfall and lots of other interesting attractions.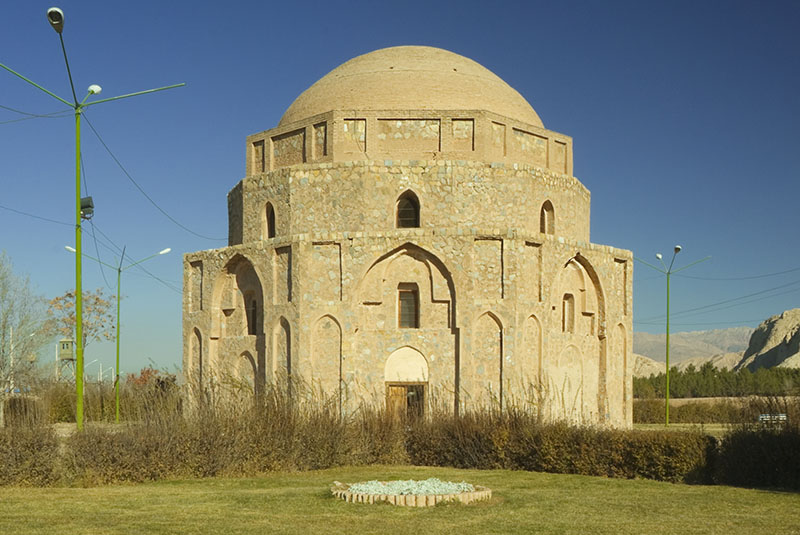 Beside all these wonders, Arg-e Bam one of the largest brick structures in the world is located in Kerman province, within hours drive to Kerman city. Bam and its cultural landscape are inscribed in the UNESCO World Heritage list.
The history of this huge and vast citadel is traced back to Achaemenes Empire about 6th to 4th centuries, BC and even more. Unfortunately, all this enormous citadel was completely destroyed in a very harsh earthquake on December 26, 2003. But after that time, it was rebuilt with the help of Iranian and international experts. Although it is not completed, there is a lot to visit.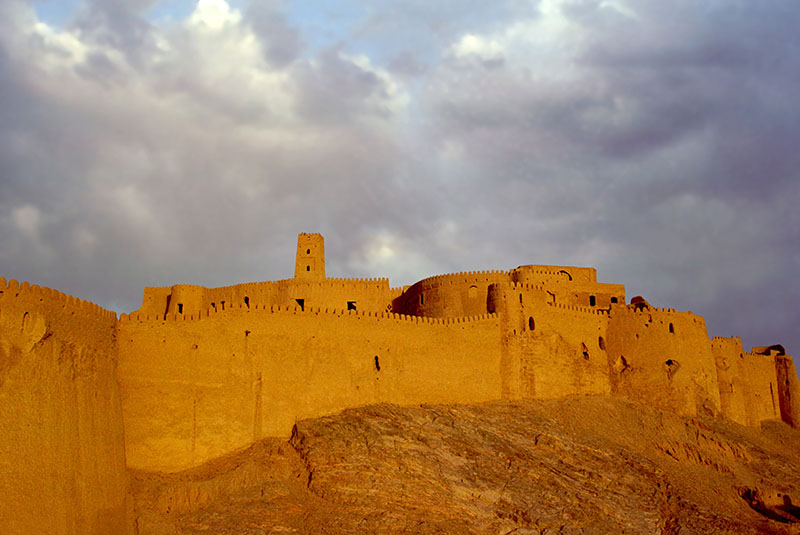 Besides all these interesting sites to visit, there are many artistic handicraft and souvenirs of Kerman province such as traditional embroidery known as pateh, carpets, rugs, Jajeems, Kilims (a coarse carpet), satchels, and other handwoven articles, Pistachio of Rafsanjan and also there are lots of delicious sweets named Kolompe, Komaj, Ghotab, Paloodeh Kermani and cuisines like Boz Ghormeh, cabbage pottage, Sooli pottage, Kermani gravy.